Assassin's Creed Valhalla PlayStation 4 Standard Edition-usa
Platform:

PS4, PS5

Release:

12/11/2020

Publisher:

UBISOFT ENTERTAINMENT SA

Genre:

Role Playing Games

Voice:

English

Screen Languages:

Arabic, English
Game overview
Raid your enemies, grow your settlement and build your political power in the next chapter of the Assassin's Creed series.
Become a legendary Viking warrior raised on tales of battle and glory. Raid your enemies, grow your settlement, and build your political power in the quest to earn a place among the gods in Valhalla.
Advanced RPG mechanics allow you to shape the growth of your character and influence the world around you. With every choice you make, from political alliances and combat strategy to dialogue and gear progression, you will carve your own path to glory.
Construct and upgrade buildings that allow for deep customization, including a barracks, blacksmith, tattoo parlour and more. Recruit new members to your clan and personalise your Viking experience.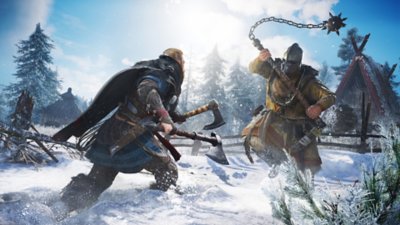 Visceral combat
Dual-wield powerful weapons such as axes, swords and even shields to relive the ruthless fighting style of the Viking warriors.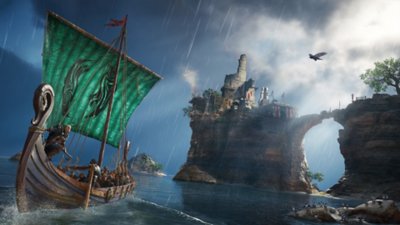 A dark-age open world
Sail from the harsh and mysterious shores of Norway to the beautiful but forbidding kingdoms of England and beyond.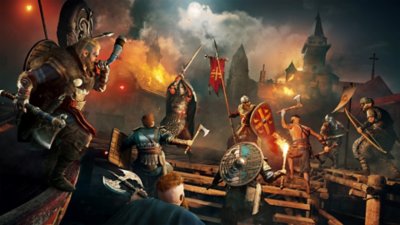 Lead epic raids
Launch massive assaults throughout England. Lead your clan in surprise attacks from your longship and then bring the riches back to your people.