PS5 Controller Silicon case : HS-PS5307G
Brand
honsoncn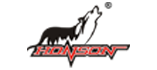 Feature:
1. High-quality silicone, oil-injected feel, soft and comfortable, light and thin material, without burdening the palm.
2. Using high-quality environmentally friendly silicone as raw material, accurate mold opening, high degree of fit with PS5 handle.
3. Dustproof, sweatproof and anti-extrusion, increase the service life of the product, protect and beautify the appearance of the handle.